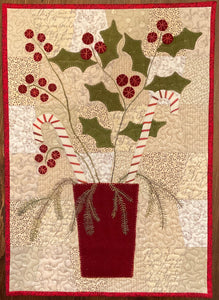 A Berry Holly Christmas kit and printed pattern $45.99
Printed Pattern Only $10.00

This sweet little quilt measures 13" x 18" which makes it a perfect gift or project to complete for decorating your home! The kit includes all the cotton and wool fabrics to make it. No thread or batting.