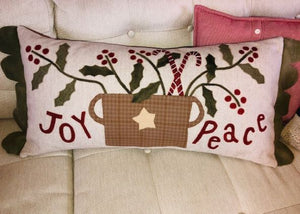 A fun wool on flannel applique project, with instructions to finish as a 14" x 28" pillow for your Holiday decorating! You could also finish this piece as a small quilt or frame it to hang on your wall! 
Also available as kit. 
* Please note that this purchase is for a downloadable pattern only.